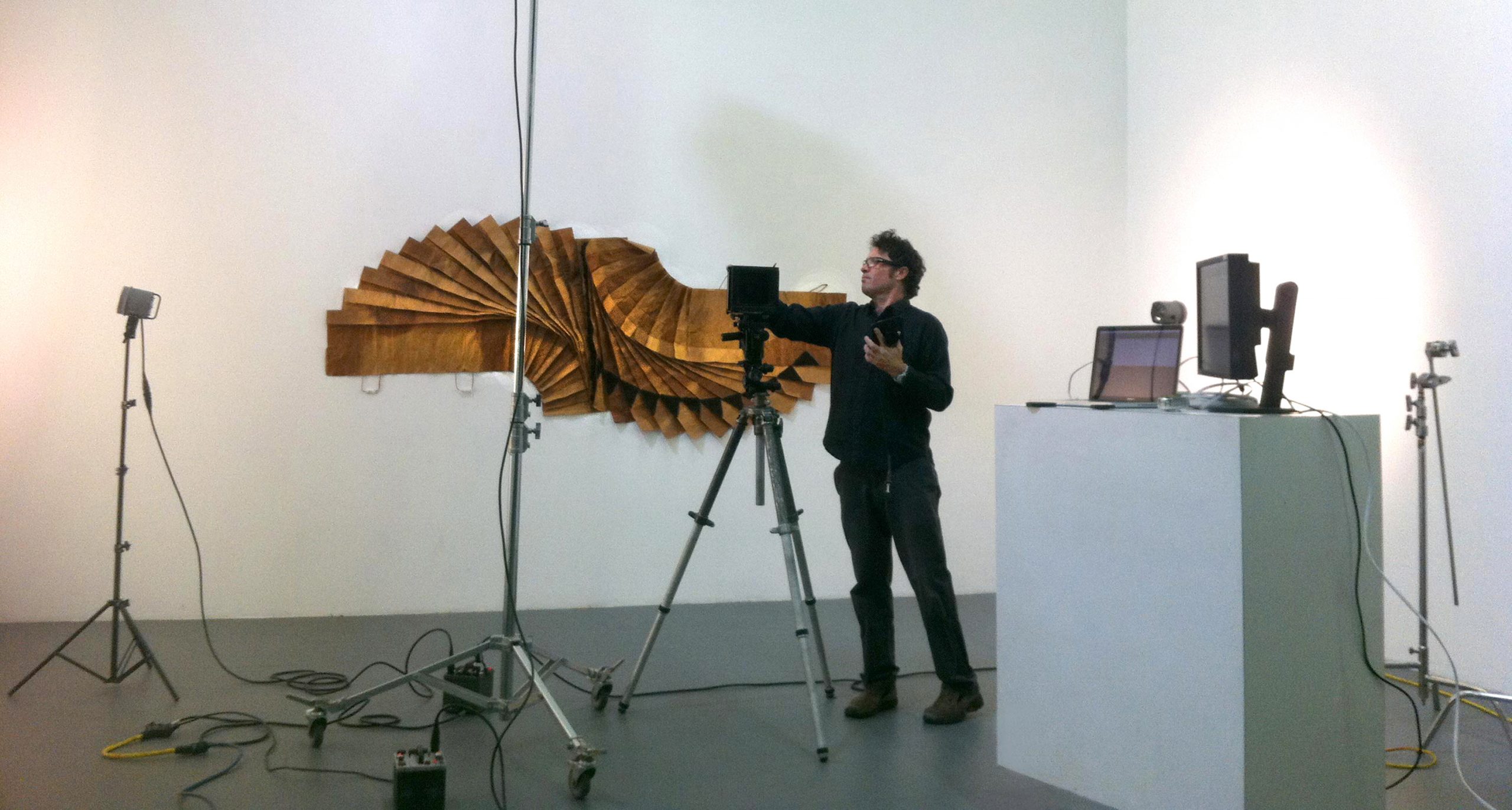 David Hammons, "Now Dig This!" catalog shoot at the Hammer Museum
As a professional photographer, I've seen technology and best practices change rapidly
over the past 30 years since graduating from Art Center College of Design in Pasadena.
While I certainly miss the days of 4 x 5 and 8 x 10 transparencies, I'm happy to be surrounded by
the latest digital technology, allowing for high-resolution images
at a reasonable cost with quick turnaround times.
By combining methods from times past with updated technologies, I'm able to capture
exceptionally sharp images for print, and tackle the most challenging captures
including reflective surfaces and metallics.