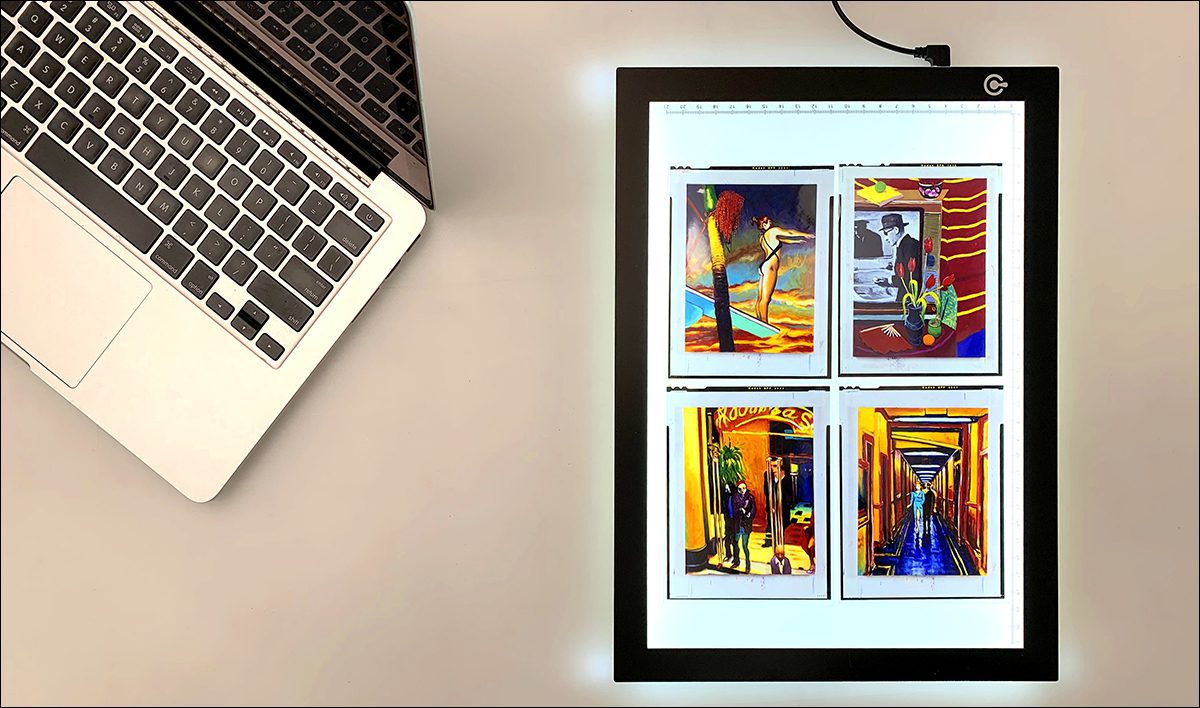 4 x 5 Color Transparencies of Paintings by Patrick Morrison
Our Epson Expression 11000 XL will scan up to 11" x 17" while our Epson Perfection V850 Pro will scan up to 8.5" x 11" capturing your originals with great sharpness & detail. Both of these scanners are capable of capturing transparent film as well as reflective artwork.
We adjust the color and exposure from your 4×5 or 8×10 transparencies in post-production and also add saturation to older prints in post-production that may have faded over time. One needs to remember that dust, dents, and creases embedded in old prints or transparencies will be made more visible by digitizing them but this can also be corrected in post-production.